Product Description
Automatic Slack Adjuster
An automatic slack adjuster (also called a brake adjuster) is a mechanical component in the air brake system. This component adjusts the brakes automatically, as needed, while the vehicle is in operation. These adjustments are necessary to compensate for the wear in the brake shoes that is caused by the normal operation of the braking system.
According to Federal Motor Vehicle Safety Standard No. 121, if a vehicle is equipped with an air brake system was manufactured after October 20, 1994 it must be equipped with an automatic slack adjuster. Vehicles manufactured before this date may use a manual slack adjuster.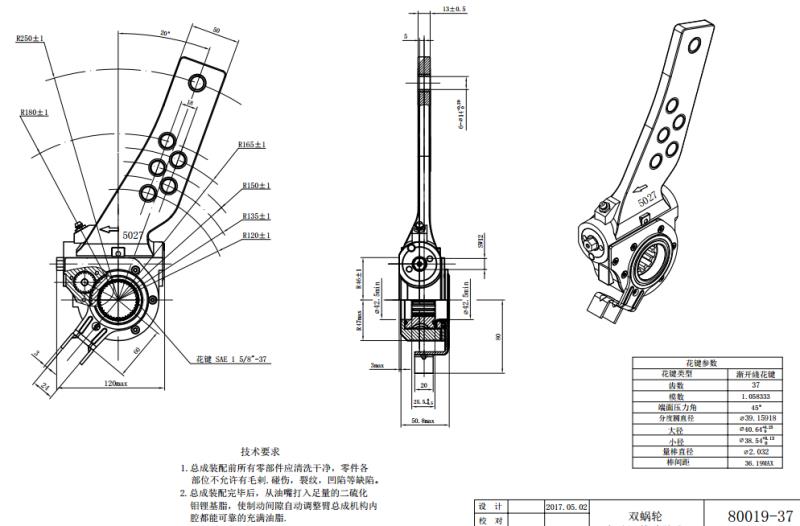 Automatic Slack Adjuster
According to this notice, issued by the National Institute for Occupational Safety and Health: Manually adjusting an automatic slack adjuster can contribute to the unexpected failure of the braking system.